My grandfather, Colonel Dr. L.E. Lake, Sr., took this photo in Germany, or possibly elsewhere in Europe, ca. 1955-1956. We don't know where this bombed-out palace is, or anything about the place. Can anybody help identify it? The mighty LJ brain has been very helpful in previous such queries.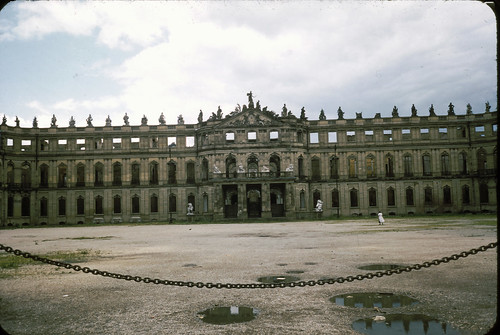 © 1955, 1956, L.E. Lake, Sr.




This

work

by L.E. Lake, Sr. is licensed under a Creative Commons Attribution-Noncommercial-Share Alike 3.0 United States License.