Thank you for all the help on yesterday's mystery photo post [
jlake.com
|
LiveJournal
]. Users skh and
jennawaterford
each came through with the right answer,
Neues Schloss Stuttgart
, probably immediately prior to its restoration, as photographed by my paternal grandfather.
My Dad, who was the originator of the help request, is quite impressed with the community response. On his behalf, I extend thanks to everyone who pitched in.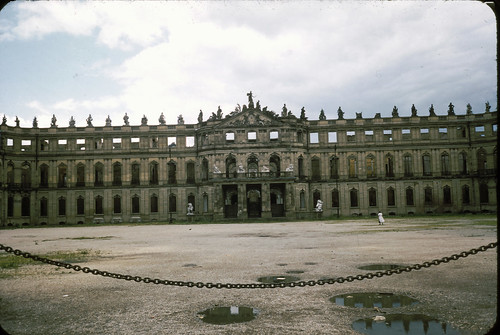 © 1955, 1956, L.E. Lake, Sr.
This
work
by
L.E. Lake, Sr.
is licensed under a
Creative Commons Attribution-Noncommercial-Share Alike 3.0 United States License