I'm in San Antonio at Paradise Lost. @dratz drove us down from Austin yesterday, me, Mrs. @dratz and sparCKL. Most of the crew rolled in by early evening, and we had a good (if horridly noisy) dinner at The Esquire in downtown San Antonio. Some great late night talk about cancer, healthcare and publishing. Lots of old friends here and a few new, including disapproving coyote: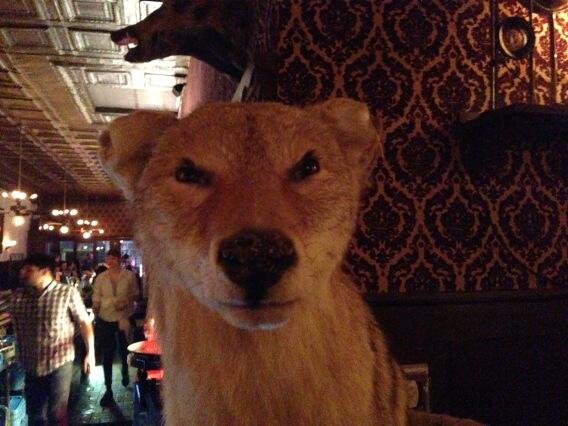 I have a media interview this morning, lunch with @lynnemthomas, and some writign time scheduled for today. There's a wine and cheese party tomorrow, for which I am the cheese shopper.


---


Photo © 2013, Joseph E. Lake, Jr.




This

work

by Joseph E. Lake, Jr. is licensed under a Creative Commons Attribution-Noncommercial-Share Alike 3.0 United States License.