We are in Kaiokoura, NZ, where the snow-capped mountains meet the sea: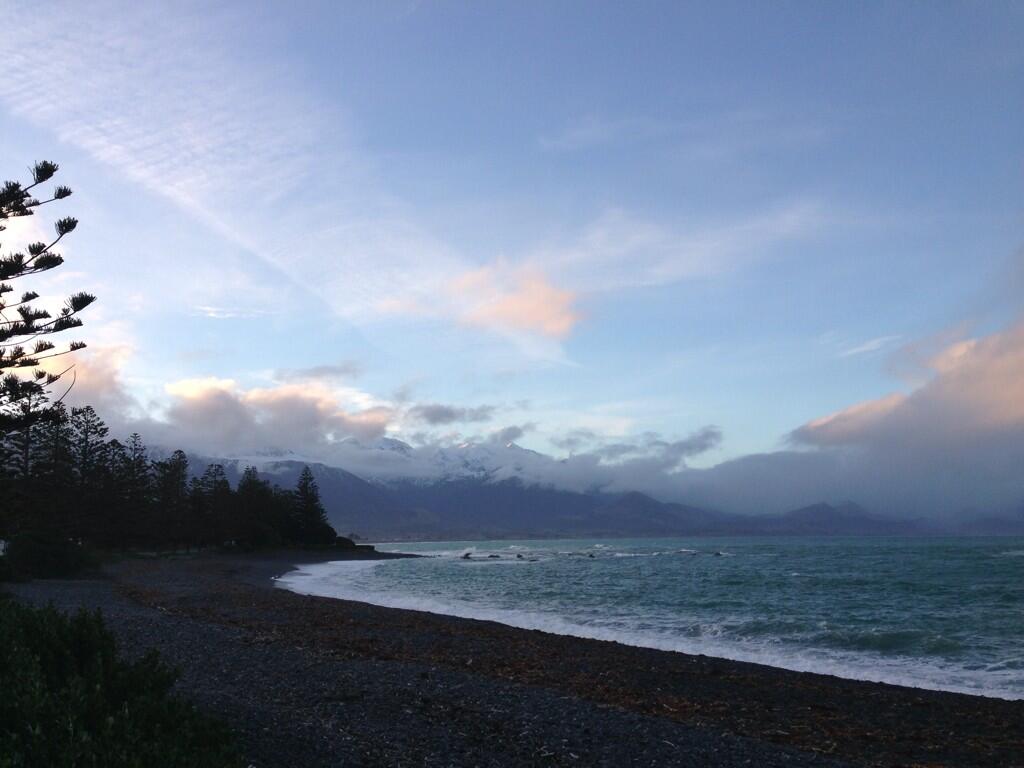 This is one of the most beautiful places I have ever seen.

Long, beautiful drive yesterday. My lower GI has been painfully challenging, requiring us to stop about once an hour, and adding several hours of time to the trip as well as placing me in profound and exhausting discomfort. I eventually took meds, but that causes considerable further problems with which I will be dealing today and tomorrow.

Otherwise everything is going well. We are probably going wild dolphin watching today, including a swim with them if possible, the state of the sea and weather permitting.