Wasn't feeling too well yesterday, either, but I pulled it together enough for us to make a run out to Waiotapu, a huge geothermal site. The place was incredible. We visited the Lady Knox geyser, then walked (or in my case, mostly rolled on wheelchair) through the park. It's so weird to see steam just flowing up out of the ground from under bushes and so forth. Not to mention the giant craters, boiling ponds, mineral terraces, and colored fogs and smoke. I got some great photos which I will post bandwidth permitting.

On the way out,
danjite and I spotted a fantail playing along a creek. I got some good shots of the bird, which is apparently not all that easy to photograph.

Afterwards, we drove over to Huka Falls, which are pretty strange even by the standards of waterfalls. That's also the area where I snapped this photo of my new favorite New Zealand road sign: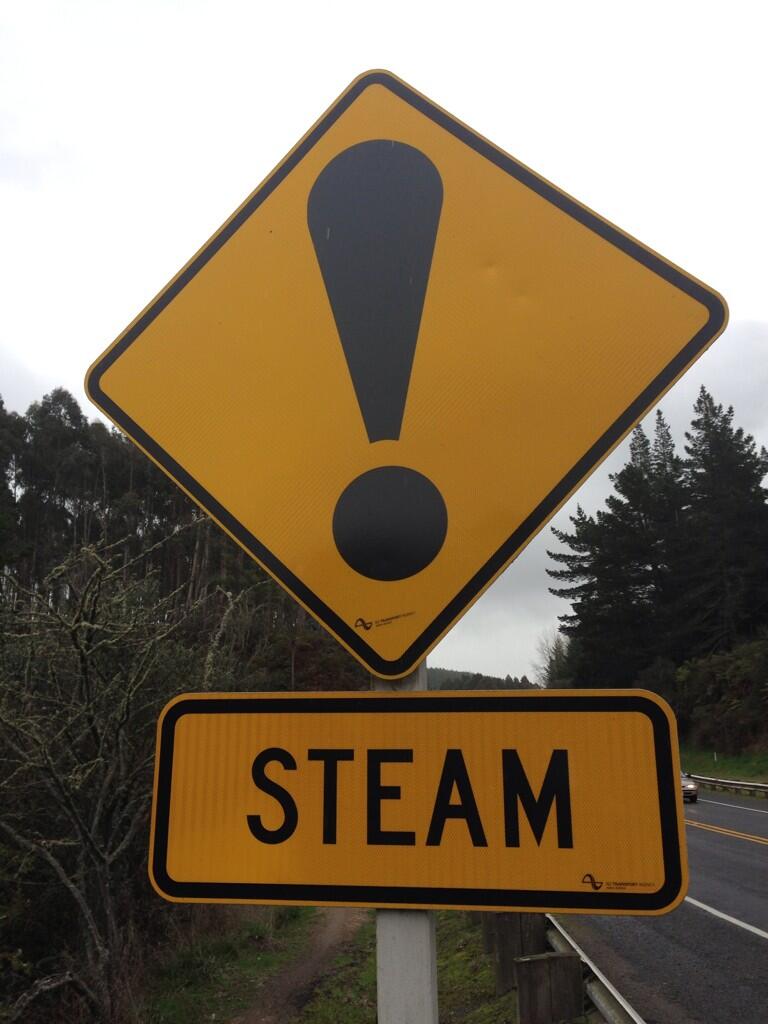 Yes, the area is so geothermally active that the highway department feels a need to warn drivers that steam may obscure vision or erupt from the pavement at any time.

Today we are off to Hobbiton (weather permitting), then Hamilton. Unfortunately, in addition to my mobility problems and my GI problems, I have also acquired a respiratory problem. I'm hoping this is just my body reacting to all the ambient sulfur in the air of Rotorua, and once we get away things will settle down.


---


Photo © 2013, Joseph E. Lake, Jr.




This

work

by Joseph E. Lake, Jr. is licensed under a Creative Commons Attribution-Noncommercial-Share Alike 3.0 United States License.